National Offer Day: One in seven parents fail to get children into chosen secondary school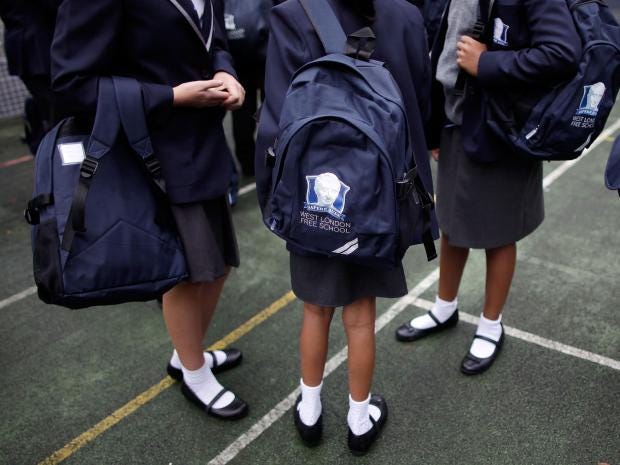 Thousands of disappointed parents are having to face up to the fact that they have failed to get their children into their first choice secondary school.
Around one in seven parents were understood to have lost out as a result of National Offer Day – the day the parents of 554,000 11-year-olds know their children's fate.
The figure is similar to last year – when a total of 84,200 parents were rejected by their first choice school.
There were wide variations across the country – – with parents in London, Bristol and Birmingham facing the hardest battle.
In London,  around one in three parents (68.52 per cent – 28,000) failed to get their first choice school.  The least successful parents were in Hammersmith and Fulham ( only 52.02 per cent).  Six per cent of pupils (around 5,000) did not get one of their top six preferences.
However councils argued that almost 3,000 additional pupils had been offered a place at one of their preferred schools compared with last year – because of a bulge in the birth rate.
In Birmingham, more than one in three children (5,990) missed out on their first choice.  Parents fared best in the East Riding of Yorkshire where 96 per cent got into their first choice school.
Justine Roberts, chief executive of parenting website Mumsnet, said: "How well the school admissions system works depends almost entirely on where you live, In some areas – parts of London, Bristol, East Sussex and Birmingham, for example – the admissions system is starting to feel seriously creaky.
"Stories abound of some families cheating the system, which only adds to people's anxiety and sense of injustice.  Many Mumsnet users say that their children can't get into schools that are a few hundred metres away from their front doors."
Growing number of parents are mounting legal challenges to refusals.  Matt Richards, of legal advice firm schoolappeals.com, said: "A few years ago out of 10 'phone calls to us, maybe two would pay for some help.  Now it's more like 50 per cent."
Schools Minister Nick Gibb said the Government was investing billions of pounds creating new school places, adding:  "Through our free schools programme we want to open 500 more new schools during the five years of this Parliament."
Last year there were 54,600 appeals made by parents – one-fifth of which (22.8 per cent) were successful.