Primary school supply teacher who 'turned up drunk' on first day banned from classroom for two years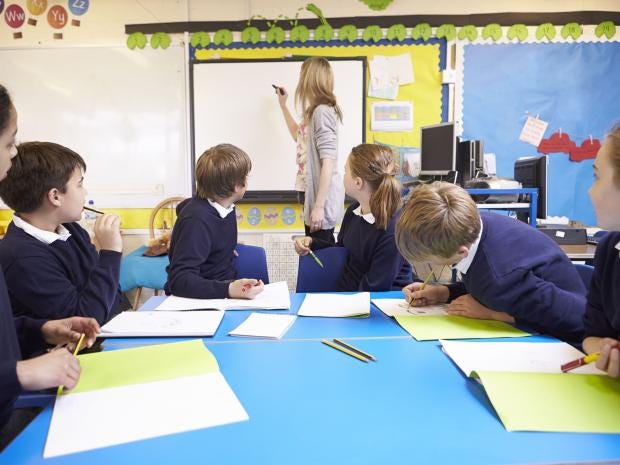 A primary school supply teacher has been banned from the profession for two years after turning up drunk to work on her first day.
Hannah Elizabeth Day slurred her words while reading a story and was "unsteady, confused" and "swaying" while teaching at Our Lady and St Philomena's Catholic Primary School in Liverpool in October 2014.
A disciplinary hearing also heard she was allegedly playing Pacman on her mobile phone during the lesson – a claim which Ms Day has denied –  and that a water fight broke out between the children when she left the room.
The 27-year-old was banned from teaching for two years with "immediate effect" following the ruling by the National College for Teaching and Leadership, but she can appeal to the High Court.
Ms Day only worked at the school on one occasion and was only there for two hours, theLiverpool Echo reported.
NCTL chairman Tony Woodward said: "The panel was very concerned that Ms Day had been in charge of pupils at a time when she was under the influence of alcohol.
"Given that she was confused, swaying, unsteady on her feet and slurring, it was difficult for the panel to see how she could have sufficient control over pupils.
"In the panel's view, this created a situation where pupils' wellbeing could potentially be at risk."
The panel also ruled she had brought the teaching profession into disrepute because pupils must be able to "view teachers as role models in the way they behave".