DU's Dyal Singh on the boil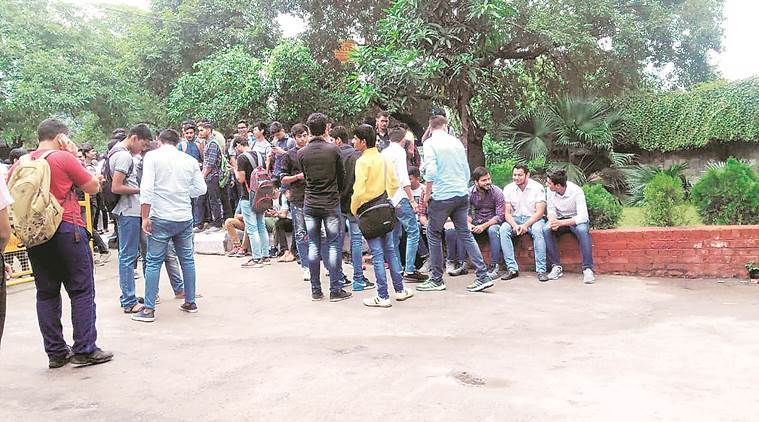 Governing body chairman, principal are at loggerheads in DU's Dyal Singh college.
Students and teachers were kept out of DU's Dyal Singh College Monday, with the help of private security guards, on instructions of the Governing Body (GB) chairman. In a GB meeting on Monday, principal I S Bakshi was sent on "long leave" and a panel set up to prove allegations of "administrative and financial irregularities" by him.
GB chairman Amitabh Sinha and Bakshi have been at loggerheads during the last week over student union elections in the college. The election of Rohan Awana as president, supposedly an ABVP member, was cancelled by the college's election committee for violation of the code of conduct. Sinha had overturned the decision. The matter was to be heard in Monday's meeting.
"We have set up a five-member committee headed by O P S Malik, ex-DG UP police, to probe financial and administrative irregularities against him (Bakshi). He has been told not to enter the campus till the enquiry is over. He's been sent on a long leave with pay. The background to this is the way the election of a student union president was cancelled illegally," Sinha said.
Bakshi confirmed he had been sent a letter: "The GB chairman has been… ridiculing me and issuing orders to work against university norms. The cancellation of the election had not gone down well with him. He also told me to shut the college today, which I refused to do."
The two earlier had a heated exchange via letters.
Sinha had written to Bakshi: "Keeping in view the gross indiscipline and misbehaviour by different academic staff… two consecutive (GB) meetings were disrupted… Most importantly, (due to) mishandling of a sensitive problem, related to students' union election 2018, the campus might face a law and order situation."
"To avoid any such serious situation, all academic, non-academic and any other type of activities were instructed to be suspended for both colleges. Unfortunately, I have been given to understand that the order to suspend classes on September 24… has not been put in the public/college domain by you," he said, asking Bakshi to "immediately put up the notice".
Bakshi wrote back saying the charge of mishandling the election was "incorrect". "The decision to nullify the election of president… was solely based on documentary evidence of violation of code of conduct and not on ideological basis… The normal functioning of the college cannot be suspended for GB meeting…," he had said.