Centre Plans 'Vigyan Jyoti' To Help Girl Students To Opt For STEM Education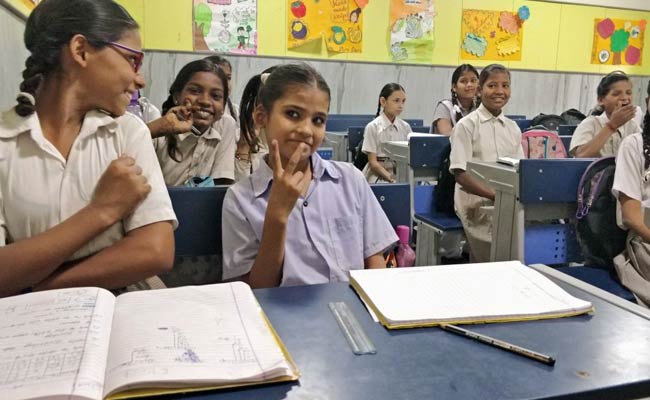 NEW DELHI: 
Alarmed by the low percentage of women in Science, Technology, Engineering and Mathematics (STEM), the Centre has planned a programme to help girl students inculcate interest in these areas and also fund them if they get into any top institute for pursuing these underrepresented subjects, officials said on Sunday. The programme 'Vigyan Jyoti' aims to tap 100 girl students in 550 districts from 2020-2025, the officials said.
The students will be chosen based on their percentile, they added.
The initiative is likely to be launched by the end of this month, Sanjiv Mishra, Scientist with the Department of Science and Technology (DST), said.
Mr Mishra is overseeing the programme.
Read: Now STEM Education For Girls In Delhi Government Schools
Data compiled by the DST shows that females comprised 24 per cent of the total pas-out students in STEM subjects in engineering, 22 per cent at the post graduate level, 28 per cent at M Phil and 35 per cent at the PhD level.
DST Secretary Ashutosh Sharma told PTI that the programme would include holding science camps for the girl students in nearby IITs, NITs and national laboratories.
"It will give them the experience of what it feels like being on a campus of a premiere institute in terms of culture, motivation, interaction with scientists," he said.
The programme will cover girl students from grade 9 to 12, Mr Sharma said